Turnaround and Growth from Imminent Foreclosure
Construct Co. was facing imminent foreclosure. A strategy for increased involvement by staff, and the development of a director as the leader increased revenues from €670 000 to € 1500 000, an increase in revenues of €2 million, profitability from a negative €69 000, to € 169 000, a € 400 000 turnaround, and earnings of €480 000 to the directors over 5 years. Sustained growth of 20% per annum for 4 years. Cost of the intervention €80 000, with an ROI of 1100%.
"This is a collective effort now, and the more we challenge participation in these programmes, the more we see the subtle changes in attitude that deliver on real growth". 
Construc Co. Leader
"Good to be able to make claims on the resources and engage more face to face with each other and clients-seems we've developed a common language. We are starting to see the light again and are more self-assured of how our futures will unfold. While money is important, transparency and involvement are more so".
Construct Co. Employees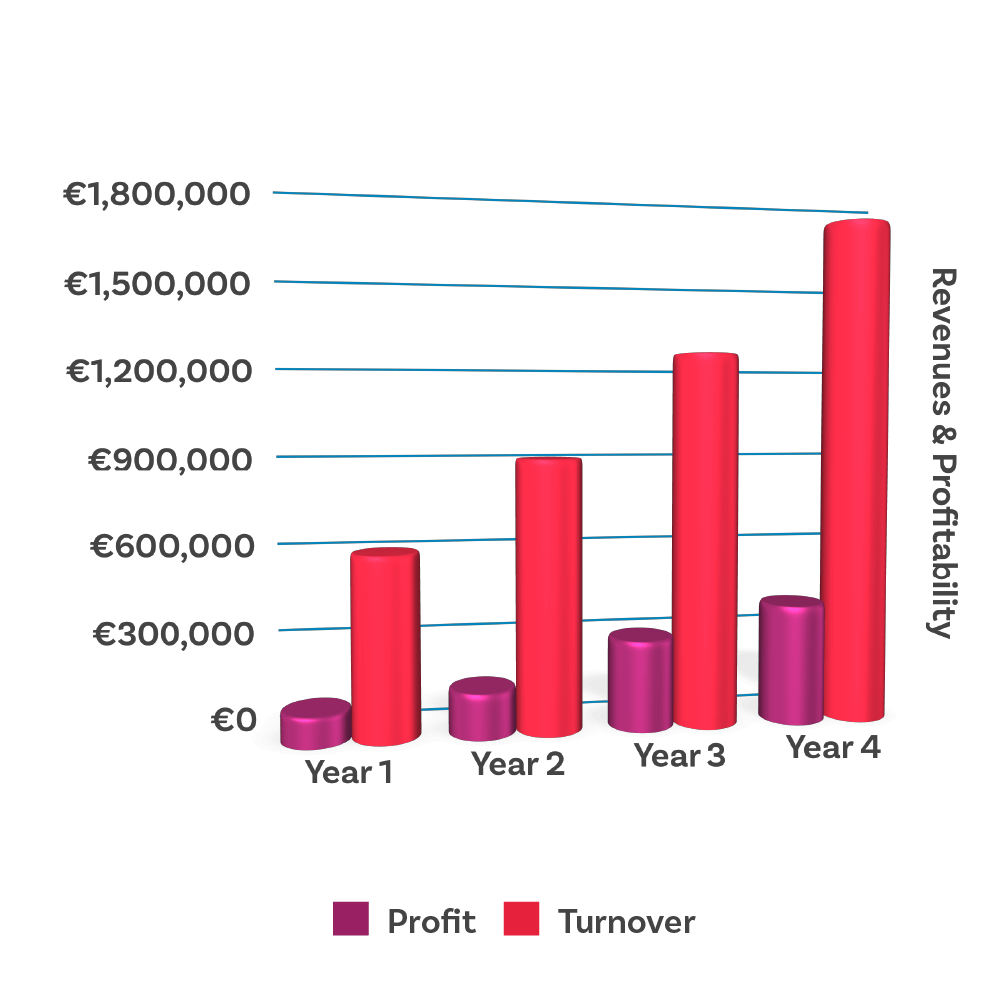 Are you ready to take your business forward to enjoy increased productivity, satisfaction and reward? Opening yourself up to change can connect you with the potential of your organisation, and committing to world class best practice can bring your business to a whole new level of success.