Business & Executive Coaching
Executive and business coaching is provided as part of all of our long term business growth programmes, but can also be purchased as a discreet service for individuals looking to effect changes with; career progression, leadership challenges, or any aspect of their work that they are finding difficult.
Recree8 can also offer a variety facilitated exercises for groups for any leader looking to help improve communication within their organisation or surface and deal with challenges, and set clear improvement goals.   Group work includes office-based facilitation and also work outdoors or offsite in a rural indoor facility.
Group Coaching & Facilitation
The Recree8 team is able to provide some external influence and structure to meetings to help teams tackle a variety of business situations, such as:-
The best results are achieved through engaging in a longer-term programme, but our approach is to encourage all clients to participate in a discovery period to be sure that our practitioners and their client feel that their values are well matched so that the work is as effective as possible.  If we feel that we are not the right practitioners to coach an individual then we will not begin the work.   
Following a successful chemistry conversation, coaching can be delivered in person at an agreed venue, or online using skype or zoom.  We have found that a 4-6 session programme can really help clients get into the driving seat on the journey towards their preferred life. 
Whether you are a leader in an SME, corporate or the 3rd or public sectors looking to progress, or a C suite officer in a business environment looking to make your next move, Recree8 have experienced and well-trained executive coaches who offer a free of charge, no obligation, chemistry conversation with prospective clients.
Dr Kieth Deats
MBA DrBA (Bus Econ)
Business Growth Specialist & Executive Business Coach
Dr Kieth Deats has significant experience of C suite level executive coaching, having helped clients achieve more senior roles in multi-national corporations.  He's just as happy working on the shop floor, and as part of a team of coaches has enjoyed supporting the workforce of the Michelin Plant in Dundee find new careers.  Not for the faint of hearted, Kieth's approach is very direct, and he's capable of challenging the strongest of characters.   Being South African he can't help but brag about the rugby skills of his native homeland, so chances are that whatever your nationality you will be subject to some rugby banter at some point.  Hang in there – after the banter he'll hit on a life changing nugget that helps you to move things to the next place. 
For more info about Kieth click here.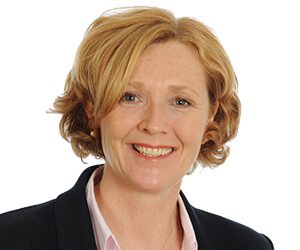 Julie-Anne Griffith
MBA FCMI
Business Coach & Facilitator
Julie-Anne Griffith is an executive coach (trained to EMCC Senior Practitioner level) with a wealth of experience in high growth situations with SMEs and in the communications sectors.  She also has significant change management experience in the 3rd sector and in further education.  A native Scot, her approach is a bit more subtle, but no less effective with the right clients.  She excels in supporting working parents to find a life work balance, and holds the well-being of the individuals and organisations as a top priority.  
For more background about Julie-Anne click here
For anyone interested in learning more about their communication or leadership style,  Julie-Anne is also well qualified and experienced in delivering in equine assisted learning (EAL) activities.  Seasoned coaches referring clients to Julie-Anne, have found this a quick and highly effective way for clients to gain new insights and become 'unstuck'.  More information on EAL below
helping leaders and their teams to 'do the right things' to position themselves for competitive advantage. Supporting organisations to develop their own simple strategy map – one page that outlines vision, mission, values, and the key pillars supporting achievement of longer terms goals.
development and monitoring– helping leaders and teams to align financial and non-financial performance measures
Team performance meetings
help in making meetings more effective through structure and coaching questions that identify barriers to growth and share collective ideas for potential solutions
Experiential team learning with horses
unique and insightful experiential learning for teams through facilitated non riding activities with horse.  See below for more information