Turnaround and High Growth Bespoke Programme
A Recruitment Company wanted to build the company's revenues and profitability. Our programme developed team leaders with key account holders. The results? Increased revenues from €900 000 to € 8 000 000, a staggering increase in revenues of €27 million, profits of €600 000, cash reserves of €200 000, owners earning of €300 000, and sustained growth of 55% year on year for 6 years. Cost of the intervention €147 500, with an ROI of 600%.
Recruit Co Leader
"The framework has consistently delivered on the demands I've placed on it, with my teams. I clearly ascribe the growth to the routines and ongoing updating with the teams".
 Recruit Co. Team Leaders
"We have greater visibility of our involvement and contribution-and we feel it in our pockets-keeps us interested and focussed, and in constant dialogue with each other. We noticed that when the programme was suspended for 9 months, that we started losing interest, as we had no way of routinely connecting to each other".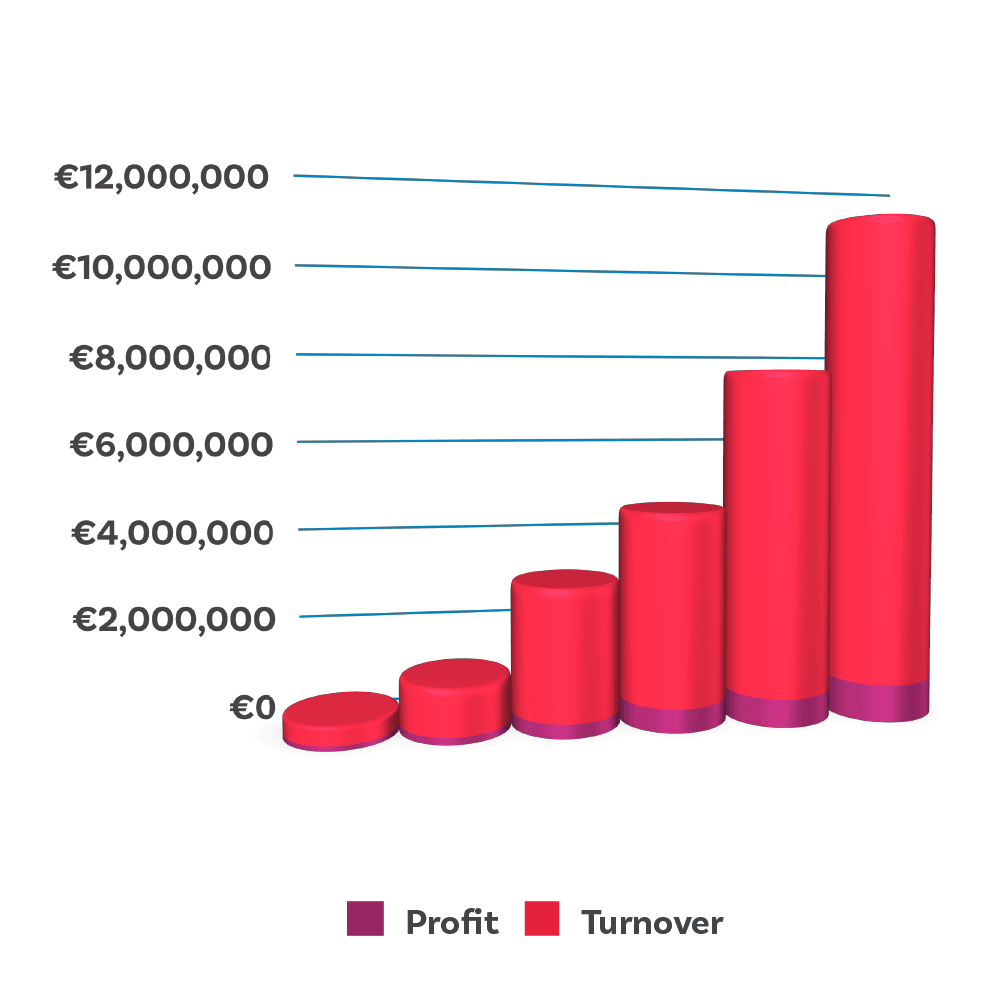 Are you ready to take your business forward to enjoy increased productivity, satisfaction and reward? Opening yourself up to change can connect you with the potential of your organisation, and committing to world class best practice can bring your business to a whole new level of success.