The Recree8 Business Growth Program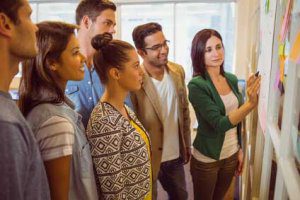 Business Growth is a challenging process, not for the faint hearted and requires significant commitment on your part. If you want to experience business growth and the incredible feeling of re-invigorated concentrations of energy and possibilities that our existing clients have, then see if our business growth methodology could work for you and your business.
Our initial 3 month discovery program will help to locate your business's hidden growth potential. The aim of our initial 3 month program is to give you a program for unlocking your business's potential and growing your business into the future, just as our existing clients have done.
The Purpose
Uncover the potential for growth.

Our Program
Get a baseline for how the business is currently performing

Understand your effective drivers as leader(s)

Understand the effective drivers of the wider organisation

How are your values and beliefs aligned with those of your team

Identify attitudes and behaviours/drivers of the people in the business and how they are interacting with the market.

Understand the quality of genuine dialogue between all members of the team and the leadership.

Understand the organisation culture and the way the organisation thinks.

Identify areas of conflict, contradictions and why they exist, and learn to use these as a rich resource.

Identify pattern behaviours causing your business not to grow.

Understand how reward systems work.

Locate hidden experiential or formal knowledge
Keith has one of the most interesting and expansive minds I have come across. Apart from being personal, passionate and professional, he has an intuition and intelligence that along with his experience and education provides solid solutions and answers. He has a knack as one might put it, to delve deep and deconstruct a situation in a highly logical manner, and then reconstruct it with your input, to provide solutions and insights. His approach is inclusive, and from my experience during executive coaching sessions he will not only help you develop and learn, but give you a new and refreshed way of thinking that you can take with you.
If you want a dose of logic, creativity, and learning, go talk to Keith!
Jason Sleator, Commons Inn, October 22, 2012
Deliverables
Establish commitment from you that you want to grow.
Identify leadership and organisational priorities and behaviours that will support growth.
Set down growth targets to be achieved for the next 12 months and the next 3 years.

Set down a program to achieve these targets to include:
Organisational change

Cultural change

Rewards systems

Leveraging hidden resources

Frameworks for measurement and reporting