The Recree8 Business Growth Program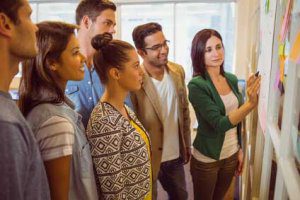 Business Growth is a challenging process, not for the faint hearted and requires significant commitment on your part. If you want to experience business growth and the incredible feeling of re-invigorated concentrations of energy and possibilities that our existing clients have, then see if our business growth methodology could work for you and your business.
Our initial 3 month discovery program will help to locate your business's hidden growth potential. The aim of our initial 3 month program is to give you a program for unlocking your business's potential and growing your business into the future, just as our existing clients have done.
The Purpose
Uncover the potential for growth.

Our Program
Get a baseline for how the business is currently performing

Understand your effective drivers as leader(s)

Understand the effective drivers of the wider organisation

How are your values and beliefs aligned with those of your team

Identify attitudes and behaviours/drivers of the people in the business and how they are interacting with the market.

Understand the quality of genuine dialogue between all members of the team and the leadership.

Understand the organisation culture and the way the organisation thinks.

Identify areas of conflict, contradictions and why they exist, and learn to use these as a rich resource.

Identify pattern behaviours causing your business not to grow.

Understand how reward systems work.

Locate hidden experiential or formal knowledge
I worked with Kieth a number of times over the past few years.
I value his no-nonsense approach, the ability to go beyond coaching into real business mentoring, and his ability to take part in the "difficult conversations" that sometimes need to take place in a business.
I would highly recommend Kieth to any business owner or manager seeking coaching or business mentoring services.
Brendan McMahon, CEO, Millenium Software, November 2, 2012
Deliverables
Establish commitment from you that you want to grow.
Identify leadership and organisational priorities and behaviours that will support growth.
Set down growth targets to be achieved for the next 12 months and the next 3 years.

Set down a program to achieve these targets to include:
Organisational change

Cultural change

Rewards systems

Leveraging hidden resources

Frameworks for measurement and reporting